Resilience & Stress Management
Resilience & Stress Management
Are you resilient? How do you manage stress without resilience?
Resilience allows adjustment when experiencing difficulties.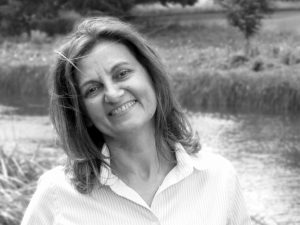 We need resilience and skills to manage stressful life.
To succeed in modern life, people have to create resilience & necessary skills rising from the understanding of what has happened to them, and how this has affected them.  
Do not aim for survival but for thriving.
Resilience & Stress Management Training
Perhaps thanks to my life and professional experience, I was privileged to create and put together powerful strategies helping people learn and succeed.
Do you want to thrive? Do it! 
My goal is to help you thrive and resist when difficulties arrive, through resilience, adaptation and new skills.
Resilience & Stress Management is available individually and customized formats of 4-hour & 6-hour training. The whole course covers 16-hour training in small groups.  
Be resilient & thrive
People hardly can change what life brings but certainly they can improve how they respond to it. They can learn strategies of resilience and reduce stress. Let's flourish!
Do you prefer individual work? I can do it for you!
Flexible coaching to achieve what you want. Throughout regular sessions, personal or distant, I will guide you to advance.
Do you want to work on your own? Try my self-help books!
My books are sold throughout major booksellers or you can order them  here.
"Confident Me", with confidence and solid self-esteem
"Mindfulness. Breathe in – Breathe out", a brief introduction with audio tracks
"The Strongest You", 12 week pogramme with techniques & audio tracks
I have published the album "Unwind the Stress", a collection of 9 audio tracks using mental imagery & auto-hypnotic exercises. You can listen the samples here. 
My work is my mission.
Andy Warhol said, "They always say time changes things, but you actually have to change them yourself." He was right. Changes do not happen by themselves. We must do them.
I teach easy to follow strategies, almost anybody can use. I help to control the psychological aspects that impact well-being and happiness. Based on the preferences of my clients, we work on stress management • resilience • personal limits & strengths • coping skills • self-esteem • communication • positive thinking • achievement • thinking styles • emotional management • behavioural management • fear & worries.
About Ivana Straska (formerly Szakal), M. A.
I want to be a perfect match for your objectives.
If you wish, please use this contact form. I will respect confidentiality and respond as quickly as possible.
Read about projects of Ivana Straska
WHAT MY CLIENTS* SAY ABOUT MY WORK
*To protect confidentiality I don't show their names.
"… My life has had a lot of ups and downs. Every up is taking me higher though 🙂 I am becoming more aware of myself and you truly are the reason I am awakening. I still fondly think of you and actually speak about you quite often. I hope you're doing well! … Sending you love and positive vibes!
-M. M., Toronto
"Ivana, thank you so much for yesterday, I feel really good today and able to concentrate and be more productive at work. I'm not sure what nerve you hit but it really helped. I have not spoken to my mother yet but will do so without making it seem like she's to blame, I feel a little more at peace today…I hope this continues. Again, I just wanted to thank you so much and look forward to seeing you soon. If there is any advice you can give me in the interim that would be great.
-A.R., Etobicoke
"I am a much happier and calmer person than I used to be. Thank you so much."
-Jane H., Toronto
"Thank you from my heart! Your techniques are very uplifting and eye-opening."
-Mark L., Mississauga
"I must share with you that I had a good night's rest at last! Our session yesterday must have done the trick in relaxing me and allowing me to feel what needed to be felt. I managed to get some work done before going to bed and slept through the night. Thank you for your listening skills and for introducing me to tapping! This is a new technique which at first felt a bit odd, but essentially works wonders!! My mood is positive, my energy level is higher I feel rested. Again, thank you!!"
-N. A. C., Mississauga
"We have received such positive feedback from the school about her progress, we are so pleased… I hope you know how appreciative we are of all the work you have done with our daughter to help get her to the point of where she is now. We are so pleased with all that you have done with her and we know we couldn't have done it without you!!!"
-B. F., Oakville