Resilience & Stress Management
Resilience & Stress Management
Are you resilient? Can you manage stress well?
Resilience is critical to succeed in life.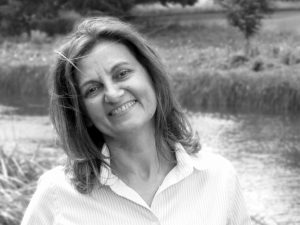 Resilience is to bounce back in difficulties.
My enlightened approach to challenges strengthens spiritual & psychological aspects of a person. Finding peace in understanding of  that what has happened  and how it impacts the current experience.   

Aim for thriving. Let me help you do it. Resilience & Stress Management Training
With me you can grow the strength and resilience.
Resilience & Stress Management is a customised format of 4-hour & 6-hour training, individual sessions or a course that covers 16-hour training in small groups.  
Be resilient. Boost a positive mindset and flourish.
Nobody can change what life brings but we all can use it for our advantage.
 Achieve what you deserve.  Virtual or in-person counselling will guide you there.

Progress With Self-help Books

My books have been sold throughout the major booksellers (or you can order them from me). All books with downloadable audio tracks help progress fast and joyfully.
"Confident Me", with confidence and solid self-esteem
"Mindfulness. Breathe in – Breathe out", a brief introduction with audio tracks
"The Strongest You", powerful techniques & audio tracks
The album "Unwind the Stress" , a collection of 9 audio tracks uses self-hypnotic exercises.  Free download Listen the sample
Illuminate & Act

Easy to follow strategies that almost anybody can use help in:
Stress Management • Development of Resilience • Self-imposed limits • Cope with challenges and losses • Self-esteem • Assertive communication • Positive Attitude & Thinking • Achievement • Fear • Sadness • Worries
More about me  More about my projects
WHAT MY CLIENTS* SAY ABOUT MY WORK
*To protect confidentiality I don't show their names.
"… My life has had a lot of ups and downs. Every up is taking me higher though 🙂 I am becoming more aware of myself and you truly are the reason I am awakening. I still fondly think of you and actually speak about you quite often. I hope you're doing well! … Sending you love and positive vibes!
-M. M., Toronto
"Ivana, thank you so much for yesterday, I feel really good today and able to concentrate and be more productive at work. I'm not sure what nerve you hit but it really helped. I have not spoken to my mother yet but will do so without making it seem like she's to blame, I feel a little more at peace today…I hope this continues. Again, I just wanted to thank you so much and look forward to seeing you soon. If there is any advice you can give me in the interim that would be great.
-A.R., Etobicoke
"I am a much happier and calmer person than I used to be. Thank you so much."
-Jane H., Toronto
"Thank you from my heart! Your techniques are very uplifting and eye-opening."
-Mark L., Mississauga
"I must share with you that I had a good night's rest at last! Our session yesterday must have done the trick in relaxing me and allowing me to feel what needed to be felt. I managed to get some work done before going to bed and slept through the night. Thank you for your listening skills and for introducing me to tapping! This is a new technique which at first felt a bit odd, but essentially works wonders!! My mood is positive, my energy level is higher I feel rested. Again, thank you!!"
-N. A. C., Mississauga
"We have received such positive feedback from the school about her progress, we are so pleased… I hope you know how appreciative we are of all the work you have done with our daughter to help get her to the point of where she is now. We are so pleased with all that you have done with her and we know we couldn't have done it without you!!!"
-B. F., Oakville