Ivana Straska, M.A.
Ivana Straska, M.A.
I want to be a perfect match for your objectives.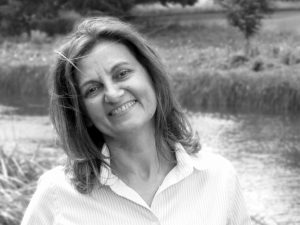 Let's build resilience & learn to thrive in challenges. We cannot flourish without resilience and effective stress management. Resilience is a quality allowing openness and ability to resolve problems. We all this quality need when facing most of challenges.
As one of my teachers said, some people feel so stressed, sad and scared that this changes their brains. The ways they think & what they think about, the ways they feel, the actions they take, all these shape brains. Similarly as people shape their physical health, this way they shape emotional & mental health. 
Stress occurs when we lack capacities to deal with challenges. Stress does not depend exclusively on external conditions. It depends on our successful adaptation. Resilience is ability to preserve & adjust. Then we control & flourish.
What do I share?
I have over twenty years of experience in education & counselling. I am a strong and positive person with love of helping and sharing with others. Despite of bumps in my life, I always manage to come to terms & thrive. Whether my stressful childhood, my family immigration to Canada, unexpected dissolution of my long-term marriage, my move to the U.K, each loss helped me to be stronger. Grief took me down temporary but allowed me to take a leap & thrive. I share not only my expertise but also my life experience.
Recent years I spent by writing self-help books. I have been motivated by my clients & shifted from intervention to prevention. Focused on Resilience & Stress Management, I launched my practice in the U.K.
It is quite clear that mental health is predominantly affected by what happens to people, and how they respond to it. Someone might argue genetic plays a role, however if a person has skills and knowledge, the genetic conditions become secondary. Contrary, if people without genetic predisposition do not use effective coping mechanism, they can end up with depression, anxiety, or other mental health problems. People can overcome challenges and thrive when they know how.
Highlights of my professional history:
In the year 2017 published three self-help books in a series The Strongest You
In the year 2008 launched counselling private practice in Toronto, Ontario, Canada
A member of Ontario Association of Mental Health Professionals (formerly OACCPP) since the year 2008
Collaboration with Dalton Associates, Psychological & Counselling Services in Ontario (2008-2017)
Collaboration with GTA Psychological Services in Toronto (2010-2015)
Collaboration with Dr. Bodnar & Associates in Toronto (2010-2015)
A vast experience in psychological rehabilitation with clients suffering form stress, depression, anxiety, trauma, post-traumatic stress disorder (PTSD)
Administration of  BAI, BDI-II, PAI
Individual counselling, CBT, narrative, and mindfulness based
Worked for the National Bank of Slovakia as an Educational Project Manager of the Institute of Banking Education (1997-2001)
Master Degree in Adult Education & post-graduate training in behavioural science, autism, CBT, cognitive processing, mindfulness & relaxation techniques
If you wish, please use this contact form. I will respect confidentiality and respond as quickly as possible.